We would like to give you a brief overview of our
operating philosophy,

and provide you with some background on the
services we offer.

If you would like to see Sunrise Tree Services in action, click here.I am a member of ISA, The International Society of Arboriculture, and an ISA Certified Arborist (TX-3423A), holding additional, special certification in Oak Wilt Management (#TOWC0108).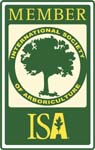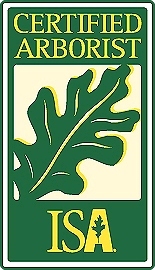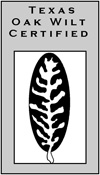 (If you click on the "ISA Certified Arborist" link, you will find links to great information about trees and tree care at the very bottom of that web page. If you click on the "Oak Wilt Management" link you will find information about this terrible disease that is destroying thousands of oaks in Central Texas.)
I am a current holder of the ISA TRAQ Credential. This credential is earned by taking a course of study that prepares you for both a two-hour written and a one hour in-the-field, practical exam. TRAQ credential holders can more accurately assess your trees for their potential to fail using the officially recognized ISA Basic Tree Risk Assessment Form now required by the City of Austin for Heritage Tree Removals. Heritage Trees are defined as those trees that have a diameter of twenty-four inches, or more, measured four and a half feet from the ground.
I also have passed the ISA Utility Specialist exam, although I am not an ISA Utility Specialist, at this time. If your trees are beginning to grow too close to power lines in your area, I can advise you on your best course of action. However, only authorized agents for the City of Austin can do any and all trimming that involves trees closer than ten feet to a power line. I can contact the proper authorities for you, if necessary, to begin the trimming process for those trees.
We are always happy to come out and bid your job at no charge. We do ask, though, that you read our page about comparing apples to apples before you collect your bids. Click here to read that page.
Remember: "Your trees always look their best after SUNRISE!"
Austin # : 512-784-5333
Sunrise Tree Services accepts Visa, Mastercard, American Express and Discover credit cards. We also accept PayPal.